Companion 2 Series III 354495-1100
Bose Sports Earbuds
DESIGNED FOR YOUR BEST TRAINING EVER
Bose Sport Earbuds are designed to fuel exercise with acclaimed, lifelike sound and a secure, comfortable fit. Proprietary technologies make your music sound clear and balanced no matter how loud you play it, while the sleek design of the ear cups allows them to sit close to your ears. And the tips, no matter how long you exercise, won't hurt your ears; Plus, they won't fall off, regardless of your movements. Get ready to break your personal record over and over again.
instant motivation
Bose Sport Earbuds will make your music feel like the artist is right next to you giving you the motivation to run another mile or do one more rep. Our patented acoustic port design and high-end, high-efficiency drivers combine to deliver big sound in a small acoustic package. Our exclusive volume-optimized Active EQ technology automatically boosts bass and treble so music, videos and voices always sound balanced at any sound level. Plus, StayHear™ Max tips create a tight seal with your ear canal, critical for hearing the deep bass notes that add intensity and emotion to your music, and for blocking out ambient noise around you so you can focus on the music. music and training.
you move They are stable.
Bose Sport Earbuds include three sizes of StayHear™ Max tips so you can find the fit that's right for you. The surface that is in contact with the ear is made of soft silicone, not hard plastic. Also, when pressed evenly against the ear, the tips do not put extra pressure on the most sensitive parts. Meanwhile, the unique umbrella-shaped tip and extended flexible brim keep your Bose Sport Earbuds securely in place, without the need for an ear hook and no matter how much you shake your head or jump.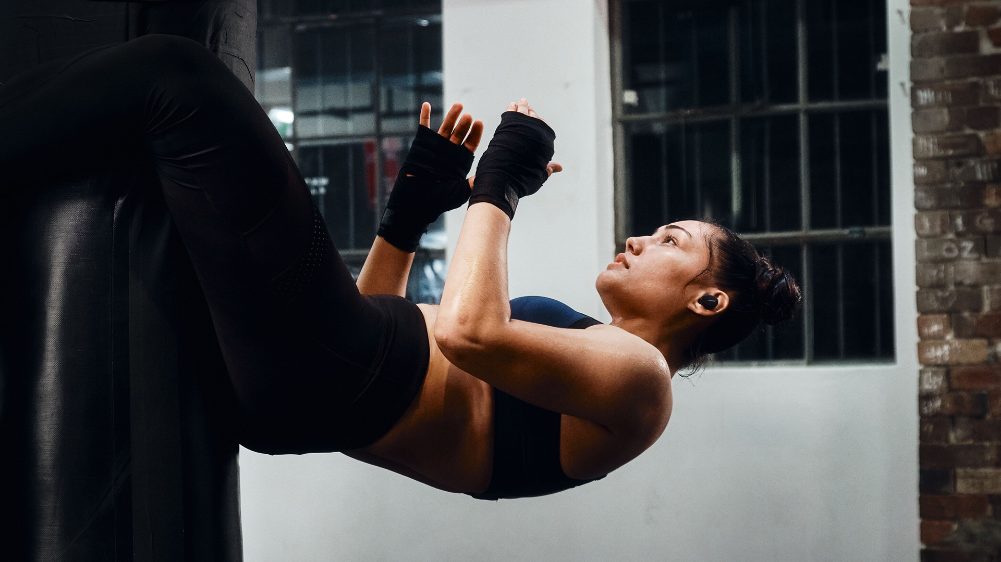 made to last
Engineered to resist moisture from sweat and the elements, Bose Sport Earbuds go through rigorous quality and durability tests to ensure they stay in peak condition, just like you do. They're also IPX4 rated, which means the electronics inside each earbud are protected from splashing water should it start to rain while you're running. PZA. more features